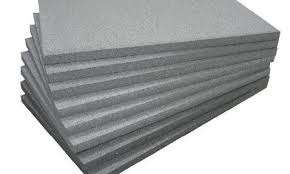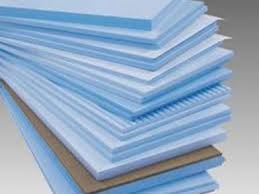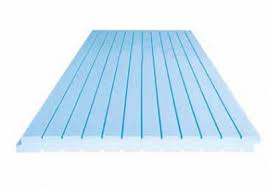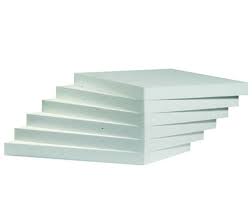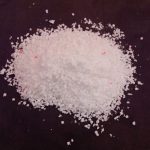 Trimma
The trimma is available in blue.
All the aforementioned insulating materials can be cut to any size and shape and any desired density.
Contact us for more information.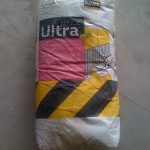 Ultra Acrylic:
Polymer-modified cementitious tile adhesive.
It has no vertical slip and long open time.
For laying tiles of all types of natural stone and large tiles on walls and floors, internally and externally with high moisture resistance.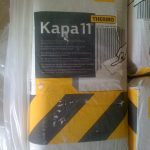 Kapa 11:
Fiber-reinforced adhesive and plaster for thermal insulation boards on walls and floors.
Cement based adhesive for bonding expanded polystyrene insulation boards in building facades and floors and cementitious substrates.
Possesses increased open time.
Used to cover the plates with the application of special fiberglass as an ideal substrate for the topcoat plaster.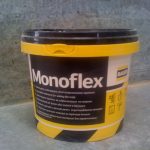 Monoflex:
Elastomeric acrylic waterproofing roofs.
It forms a protective membrane without joints which is very elastic, absolutely waterproof and resistant to environmental corrosion and to UV rays.
Distinguished for its excellent resistance to extreme weather conditions while maintaining its properties at temperatures from -25o C to 100ο C.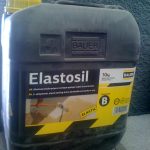 Elastosil:
Flexible cementitious waterproofing system 2 component
For surfaces with standing water investment substrates, surfaces subject to expansion and contraction, high deformations, strong sunlight and extreme environmental changes.
Suitable for potable water tanks.
Applications: Roofs, basements, balconies, swimming pools, bathrooms, cellars, floors, tanks, foundations, shafts, tunnels, buildings of bricks and concrete blocks, roofs substrates etc.
Superfix 50:
Injecting low viscosity epoxy resin.
Thin adhesive sealant with zero shrinkage for filling bonding and sealing cracks in columns, slabs, concrete foundations and implantations reinforcements to existing components.
Apply with the method of resin injections or cast.
It forms a barrier against the penetration of water and contributes to the adhesion of concrete.