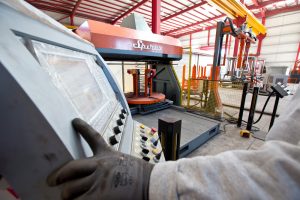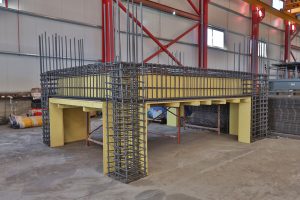 Equipped with latest technology machines for safe cutting, detailed steel framing and the production of spiral arms, our company can supply you with high quality longitudinal threaded connector in any diameter and density desired. With one of the most modern machines (Spirex), achieve perfect fit, better seismic shielding and saving of time and material, using 35% less iron compared with similar structures.
In plain words, traditionally the armor of a pillar or a spar used in a number of mesh reinforcement (or cloaks / hoop) steel with 4 sides. With the technology of the coil, Papailias Construction creates the grids armature four sides, one of which is used as a base side and on the next screen. In this way, it takes less steel, as each new matrix will have ready on one side and will require steel to create three more sides (not four would normally). Also, the reinforcing mesh used will all be joined, creating a compact frame. As a result, a robust, lighter and flexible arming system, which achieved 35% savings in overall use iron!
With technology shaping iron Papailias Construction, combine safety, quality, speed and economy.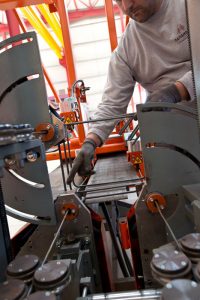 Horizontal reinforcement columns (connectors – Special construction upon request)